Spacers & Machined Parts
Willie Washer can machine parts from a wide range of ferrous, non-ferrous, and plastic materials. We offer spacers, bushings, and other turned parts in short to medium runs. These can be supplied with internal and external threads, secondary holes, notches, grooves, or other features in a wide range of materials.
In addition, we can chamfer your corners, machine spherical shapes, turn cup washers, and cut shoulders into parts several inches thick. Our catalog includes parts and components such as wave spring washers, C washers, cup washers, and square OD washers. Send us your prints or samples for a quick response on all of your inquiries!
SPACER AND BUSHING MATERIALS AVAILABLE
Available in diameters from ¼" to 9," and up to several inches in length!
Steel, Stainless, Bronze, Brass, Copper, Spring Steel, 4140 Alloy, Nylon, Teflon, Fibre, and Phenolic just to name a few...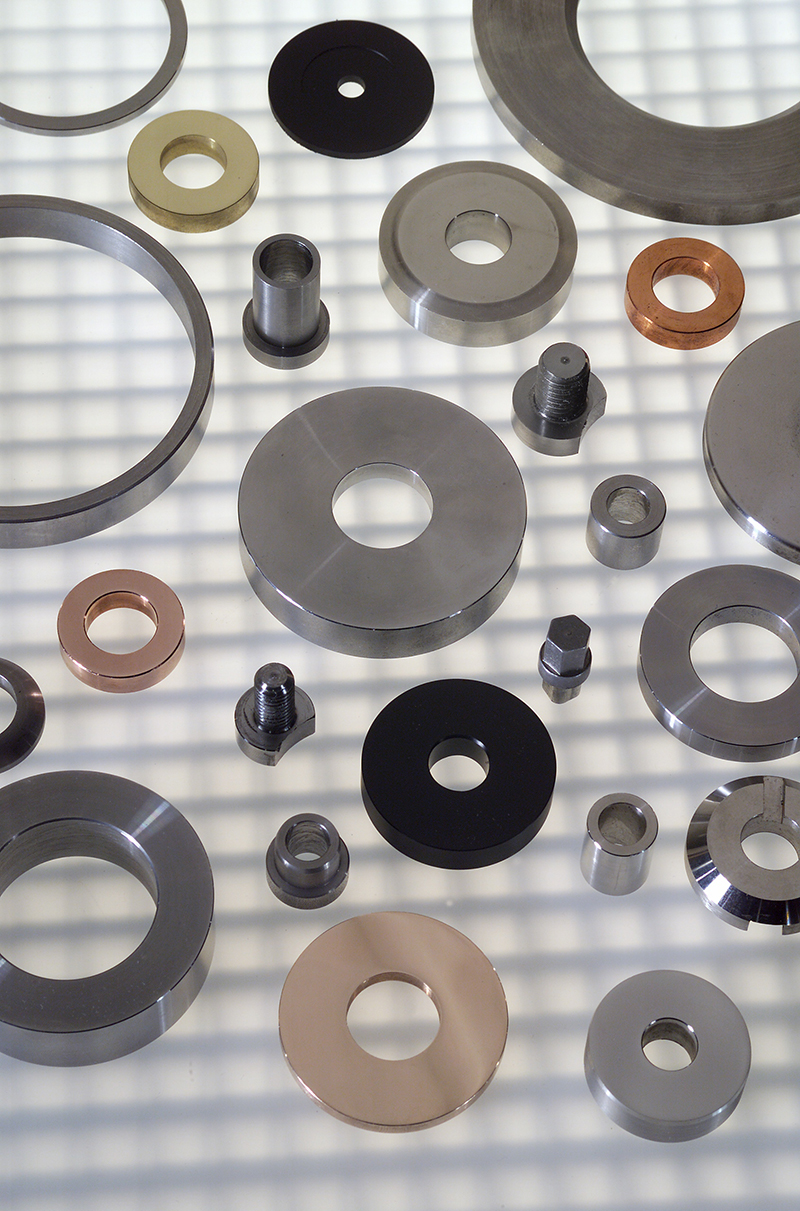 View Image Larger
Please contact our sales department for help with these products